Today I come with a list of 20 of the most successful and famous entrepreneurs in history, examples to follow because of their efforts and sacrifices. They never gave up on their dreams, something we should all learn.
The world moves thanks to companies, whether large multinational chains or small, modest local stores.
And this would not be possible without its founders, visionaries who risked their time and money to create a dream that would bring added value to society.
1- Bill Gates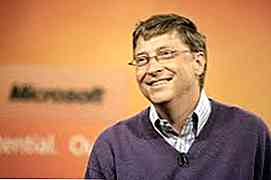 One of the richest men in the world. Bill Gates is the co-founder of Microsoft, one of the largest software companies in the world. According to Forbes magazine, his fortune is currently around 80 million dollars.
Gates studied at a private school in Seattle, something that opened doors to Harvard, where he would found Microsoft with partner Paul Allen.
In 1980, he managed to sell his new operating system to IBM, which led him over the years to create Microsoft Windows, the operating system used today in the vast majority of computers in the world. world.
His fortune has enabled him to carry out various charitable works and to create, with his wife, the Bill and Melinda Gates Foundation, with which he works to invest in health and education in the least favored places.
2- Paul Allen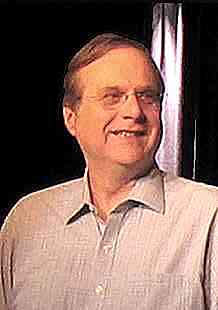 Paul Allen is the founder, along with Bill Gates of Microsoft. This American entrepreneur and visionary ignored the mark when he was diagnosed with Hodgkin's disease.
When he returned, Gates had already obtained all the power, and he had no choice but to seek new ways. I would create Vulcan Ventures and participate in companies like Priceline, Dreamworks, GoNet or Oxygen.
3- Steve Jobs
Steve Jobs is one of the most famous entrepreneurs in history. His tireless and innovative character led him to create a before and after in mobile technology and computing.
Creator and co-founder of Apple, Jobs started what would become one of the world's leading companies in the garage of his home. With effort and work, he managed to give a boost and modernize personal computers.
The Macintosh 128K would be the first great invention in a series that still continues with Ipod and Iphone.
Sadly, due to pancreatic cancer, he passed away in 2011 at the age of 56.
4- Stephen Wozniak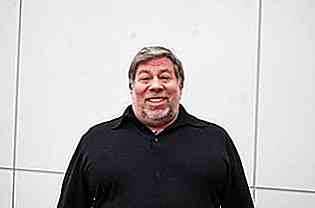 Stephen Wozniak was next to Steve Jobs, co-founder of Apple. His aspirations as an entrepreneur were the same as those of Jobs: both had initiative and both started the project in the garage to develop their ideas.
Wozniak left Apple in February 1985 to start a company called Cloud which was dedicated to the development of remote controls.
5- Jeff Bezos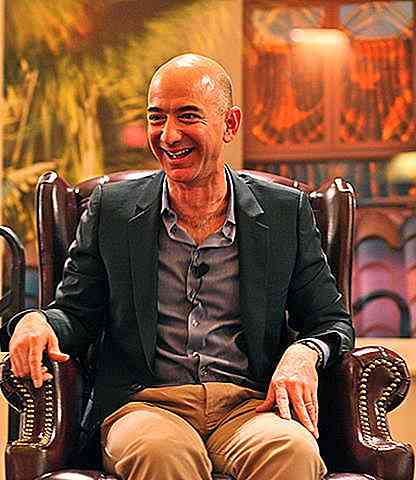 Jeff Bezos is neither more nor less than the fifth richest man in the world and founder and CEO of the famous online sales site Amazon.com.
His career as an electrical engineer sparked his interest in computing. In 1994, he created an online bookstore called Cadabra.com, transformed over time into Amazon.
His idea was to be able to function as a catalog of books in which the user entered and could buy the one he wanted to have at home in a few days.
Something that started with 2000 daily visitors has grown into millions over the years.
6- Larry Page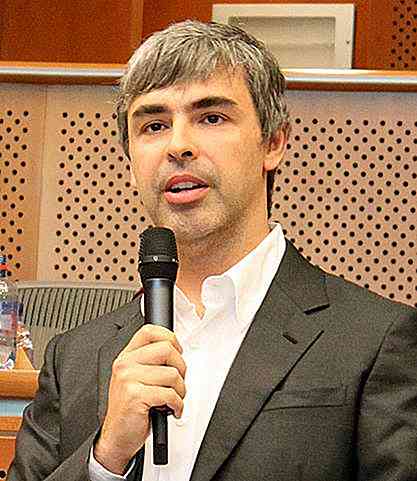 Larry Page is co-founder, with Sergei Brin, of the well-known search engine Google.
Page met Seguéi at Stanford University, with whom he founded Google in 1998. His impact was such that they now control the most widely used search engine in the world, far above its competitors.
Today, Alphabet's CEO is a company that controls both Google and other types of tech companies.
7- Sergei Brin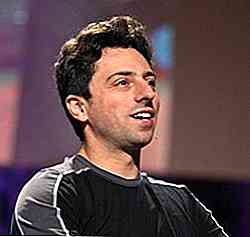 Brin was a classmate of Larry Page and co-founder of Google. PhD student at Stanford University would create Google.
The famous search engine allowed them to leave their studies and work on Google technology. After almost 20 years working at Google, Sergei is the current President of Alphabet Inc.
He also performs with various Page documents in academic and business forums around the world.
His fortune is estimated at 29.2 billion euros in 2015.
8- Mark Zuckerberg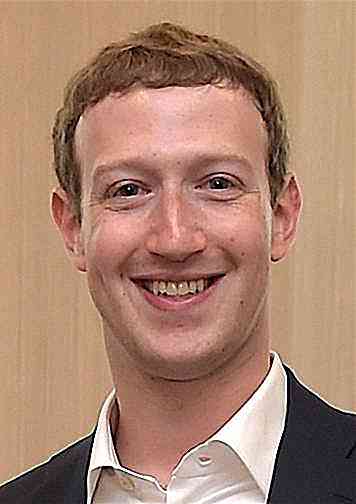 Zuckerberg, the billionaire creator of the social network Facebook had to face a multitude of problems before achieving success. He has been denounced several times for plagiarism and problems with his collaborators.
Despite this, her story begins in 2003, at Harvard, when she decided to do some small "tests" such as Facemash.com, a website allowing students to qualify for their university.
Its repercussion was such that a year later it would create Facebook, to this day it is the social network with the most users in the world.
He is currently the youngest billionaire personality in the world with 34,200 million dollars.
9- Walt Disney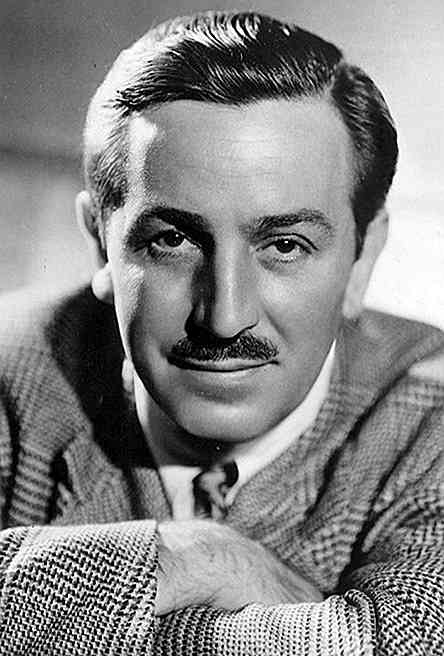 Disney is the person with the most Oscars in movie history that has a long way to go to reach the top.
It all started with his passion for drawing and comics, which led him to work in an art studio. But it wouldn't be until years later, when he set up Laugh-O-Gram Films, Inc., a company dedicated to making short films for children, where he would create Alice in Wonderland.
Years later, a Hollywood producer took an interest in his film and signed him to make more movies.
His success came with the creation of Mickey Mouse, which made all the press capitulate at his feet. The League of Nations awards it the title of international symbol of goodwill.
As a result of this moment, new characters like Goofy or Donald Duck will be born, with them films and the international recognition they enjoy today.
10- Henry Ford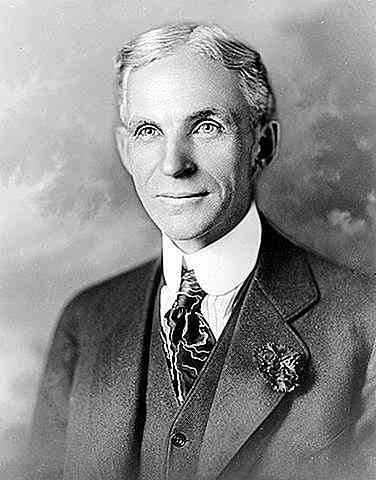 Henry Ford was the founder of Fotd Motor Company. His initiative and his revolutionary ideas led him to create one of the most famous car brands in the world.
His childhood as a trainee apprentice leads him to be hired by a steam engine company and later as an engineer in the Edison company.
After having accumulated a great experience in the world of machines, he will create Ford Motor Company. Their cars would go down in history thanks to their revolutionary designs (like putting the steering wheel on the left).
Also, the word Fordism is attributed to him after he created a low-cost assembly line production method.
11- Carlos Slim
Located in the top 3 of the richest men in the world, Carlos Slim has always been an investor who wanted more and more.
At only 25 years old, he began to create the foundations of the Carso real estate group.
In the 1980s, I took advantage of a serious crisis that Mexico was going through to invest and risk buying shares in several companies. Through these moves, he consolidated his fortune.
Over the next few years he would invest in companies like Apple, or more recently the New York Times.
12- Amancio Ortega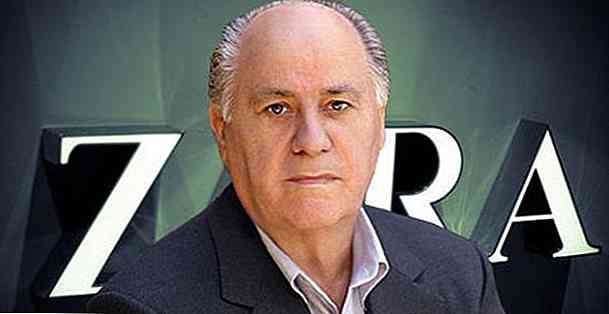 Along with Carlos Slim and Bill Gates, Ortega tops Forber's list of the world's richest men.
Amancio Ortega founded Inditex with his ex-wife. Although his career began with only 14 years, I work as an employee in several clothing stores. Years later, he will create the company Confecciones GOA, SA, where he will manufacture bathrobes.
In 1975 he opened Zara, his first store to be held in the center of La Coruña. Over the next decade, it could expand nationally and find Inditex what it is today.
Currently, he has stores spread all over the world and amass a fortune of over 70,000 euros.
13- Elon Musk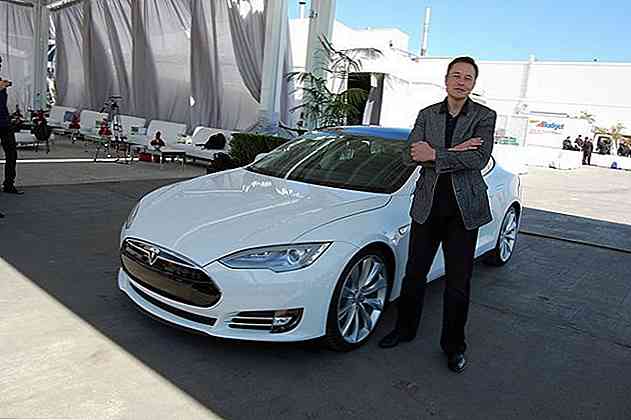 Elon Musk is a South African physicist who started his life trying to create something big and leave a mark on the world.
Tireless since childhood, this South African decided to move
United to launch their career. The creation of the Zip2 company would lead him to manage more than 200 websites to found X years later, a financial security company and which would drift into Paypal.
Today, Elon Musk controls Paypal, Tesla Motros, SpaceX, SolarCity, Hyperloop and OpenAl.
14- Richard Branson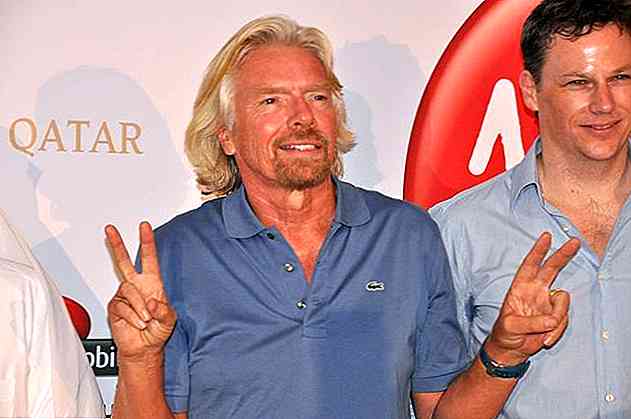 Branson is the creator of the Virgin brand, which includes more than 360 Virgin Group companies.
Her entrepreneurial story begins when she was 16 when she published a magazine called Student. At 20, I created a post office register for business and only two years later opened the Virgin Records network.
15- Warren Buffett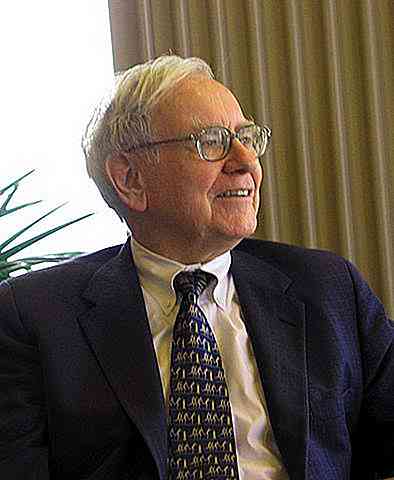 Buffett was included by Time magazine in 2007 among the 100 most influential people in the world.
During his time at the University, he already had a glimpse of the character: he had tried several failed part-time businesses while combining it with the studios.
Warren Buffet has achieved different achievements among which stands out the creation of Buffett Associated LTD or the executive director of Berkshire Hathaway
16- Howard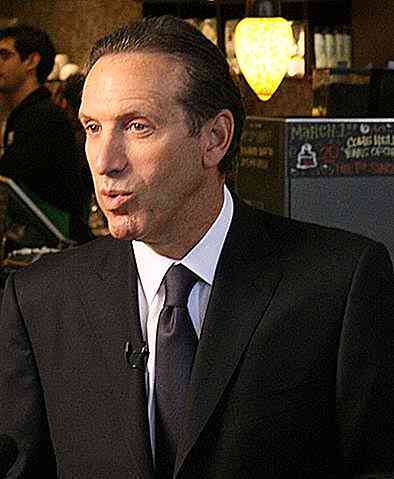 Howard Schultz is an American businessman who currently serves as the President and CEO of Starbucks Coffee Company.
His integration as marketing director revolutionized the philosophy of the famous coffee: he reproduced the Italian cappuccinos in Starbucks to start taking the reins of the company.
Schultz laid the foundation for what this chain means today, in which he sought an "environment in which the intimacy of the relationship with space and the coffee experience could come to life".
17- Ray Kroc
Ray Kroc is nothing more or less than the founder of the well-known McDonald's food chain.
Ray bought brothers Richard and Maurice McDonald's first restaurant in 1955 to turn it into a chain. Its success made its global expansion.
Before his success in the fast food chain, Ray had already tried to do other types of business such as marketing the Multimixer, a machine capable of making up to five milkshakes at a time.
18- Sam Walton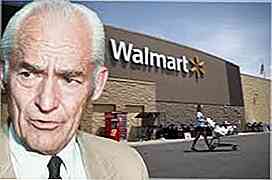 Sam Walton is the 20th century American entrepreneur who founded the country's two largest retailers.
The first of these is Walmart, a multinational corporation that operates discount chain stores and warehouse clubs. It is the third largest public company in the world.
The other store is Sam's Club, a wholesale chain. It reaches no more than 47 million customers between the United States and Puerto Rico, while operating a total of 612 stores.
19- Soichiro Honda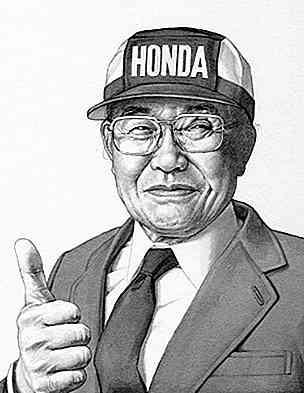 The story of Soichiro Honda, at least, is curious. Recently graduated, he went to a job interview to work at Toyota. After realizing it, they told him that his characteristics did not match those of the company and that, therefore, he was not going to have access to the job.
This stick meant for his life before and after. He decided to create the company that is known today as Honda, one of the largest manufacturers of motorcycles and cars in the world.
20- Lawrence J. Ellison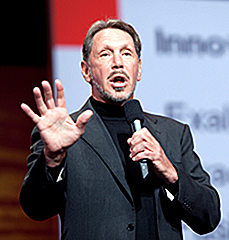 Lawrence J. Ellison is the most visible head of Oracle, a grassroots company dedicated to database development, being its founder and chief executive (since he left just a year ago).
In 1977, he decided to found two Oracle partners, a project for which they put 1400 dollars out of his pocket.